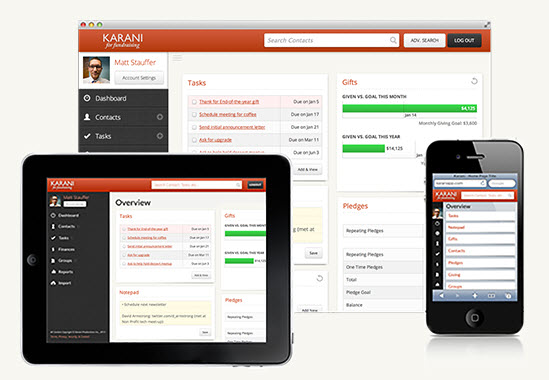 Karani is cloud based webapp for helping you track the key relationships with your ministry partners.
Karani is designed to make it easy to track your finances, add or import gifts and pledges, and track the interactions you have with your supporters (calls, asks, letters, thank yous, meetings, etc.)
Learn more about Karaini at www.karaniapp.com.
John Muehleisen is the regional strategist for World Gospel Mission in Africa.
He loves to help ministry teams clarify their "wildly important goals" and then connect those teams to the training, networks, people, and resources they need to execute their strategy.
In addition, he is the Transformational Training Coordinator for WGM in Africa.
He and his wife Beth currently live in Kampala, Uganda. They have two adult daughters who were raised in Nairobi where they lived for almost 20 years prior to moving to Uganda in 2007.
wgm.org
Latest from John Muehleisen